Our products are the best for companies to use.
PRODUCTS
Mission Management
Mentor Mission organizes and plans all the company's administrative tasks in the different departments.
It helps the dispatcher managing the missions by the automatic missions' generation, priority and re-assignment.
It can be linked to its mobile app. Each employee in charge gets his to-do list, priority, and deadline.
With the notifications system, no one has any reason to forget to do or update his tasks.
The interface is user-friendly and is suitable for any employee. It is directly linked to the dispatcher.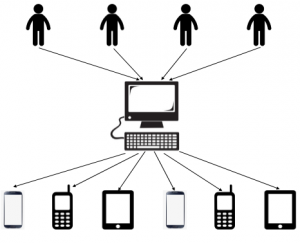 For detailed information, please contact us.
By phone: +961 1 333 123, +961 1 333 060, +961 1 338 123, +961 76 333 123
By e-mail: info@compu-leader.com
Specifications
To-Do-List Planning and Organizing
Dispatching and Assigning Tasks
Managing and Tracking
Offline and Online Versions
Log Reports
History and Tracking of all Missions
Centralization
Screenshots
Features
Real-time Information and Update
ISO Requirements for Logging Tasks and Actions
Can be Linked to Mobile App
Compatible with any Kind of Business
Write it, Don't Say it
User Friendly software